TXT-agua_residuos-life_vertalim
LIFE VERTALIM
Financed by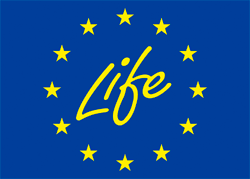 File number: LIFE15 ENV / ES / 000373
Program: LIFE
Partners
Consorcio de aguas de Bilbao-Bizkaia

Azti-Tecnalia

Ceit-IK4

Conservas Aguirreoa

Conservas Guenaga

Conservas Marmar

Conservas HEISA
Summary
The European initiative LIFE VERTALIM aims to alleviate the problem caused by the impact caused by the discharge to the collector from the fish canning companies through the controlled integration of its wastewater in the urban sanitation system.
The main objective of the LIFE VERTALIM project is to jointly solve, with all the actors involved, the problems generated by the discharges of small food companies located in the same area, for the controlled integration of said discharges into the urban sanitation system according with all interested parties. The project aims to develop a useful and transferable management tool for water management entities and SMEs in the food sector, not only for the project's study area, but also at a European level.
Ceit's role in the project
Ceit develops and calibrates a simulation tool, based on commercial programs that integrates industrial discharges, a network of collectors and a treatment plant that allows optimizing the operation of this entire system through the analysis of various simulation scenarios and establishing control patterns for the global system.