One of Ceit's primary missions is transferring innovative technology to the market, and on occasion that mission is achieve through the creation of new companies, as evidenced by the fifteen spin-offs we have created from the technology we have fully developed at Ceit.
Because the vast majority of companies in the industrial sector need to have their own Production Unit, they have developed close ties with various investors and venture capital funds, to the point of having raised more than 15 million euros in capital and generated 250 new high-skilled jobs. As a general rule, Ceit spin-offs end up being acquired by industrial firms, and to date five spin-offs have been incorporated by publicly traded multinationals (USA, Israel, France, Spain, etc.).
1997

Empresa multinacional de seguridad informática, líder en sistemas inteligentes de reconocimiento de contenido.
Adquirido por Allot Communications Ltd.
1998

Captura de movimiento, biomecánica, visión artificial.
Adquirida por el accionista mayoritario.
2000

Diseño de circuitos integrados para radiocomunicaciones.
Adquirido por IXYS Corporation.
2002

Diseño, desarrollo e instalación de dispositivos comerciales de simulación para capacitación.
Ceit 7%.
2004

Desarrollo de sistemas de visión artificial para inspección óptica automática.
Cese de actividad
2005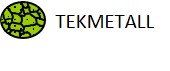 Caracterización mecánica de materiales.
Adquirida por el accionista mayoritario.
2007

Polvos metálicos de alto rendimiento.
Adquirido por Erasteel.
2013

Soluciones avanzadas para la gestión óptima de aguas residuales.
Ceit 100%