Innovative solutions to specific industry problems
Collaboration in R&D projects for the development of products, services, and improvements in business production processes.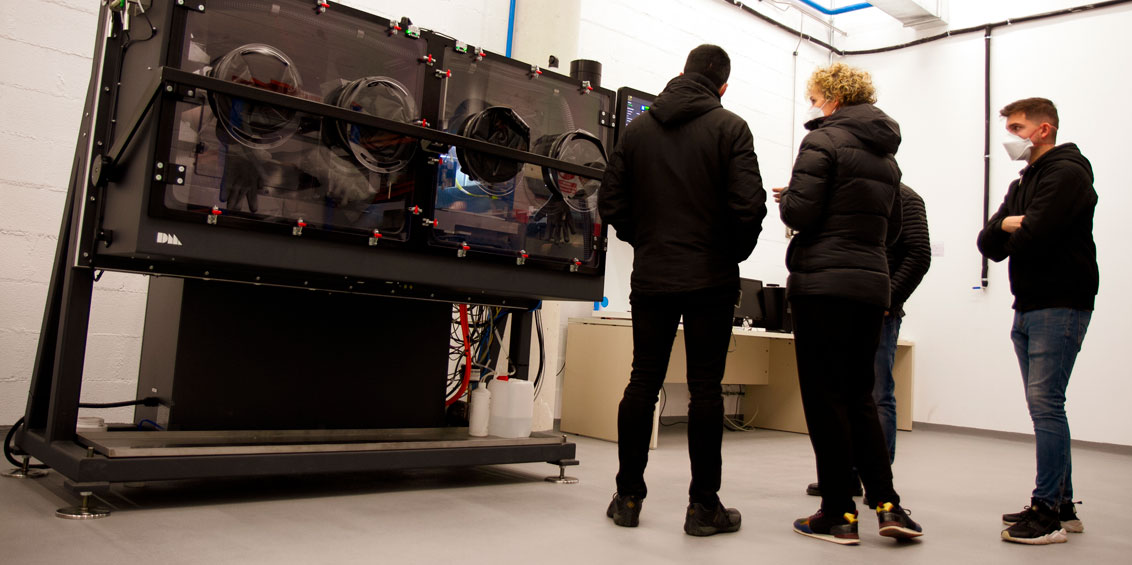 In many industries, product life cycles are dramatically diminishing as the result of technical progress and global competition. The ability to innovate has therefore become a key factor in success.
Ceit offers innovative solutions to specific problems in industry, ranging from a variety technological areas through collaborative R&D projects, accompanying companies in the development of new products and services, as well as in the improvement of their production processes.
At Ceit, a research and development project is characterized by the following features:
Oriented toward industrial application

Led by experienced PhDs, with the participation of young researchers

Publication of non-confidential results in scientific journals and at conferences
Another distinctive features of the R&D and Innovation carried out at Ceit is its multidisciplinarity, which is a key element in tackling the increasingly complex challenges of today's industry.
Thanks to their flexibility and complementarity, the different research groups at Ceit are capable of arriving at interdisciplinary solutions in areas such as Advanced Manufacturing, Industry 4.0, Energy, Mobility, Circular Economy, Health and Food.
The projects developed by Ceit are done in collaboration with companies from different sectors, geographic locations and of different sizes; that is, from industrial SMEs to multinationals in the field of telecommunications or transport.
Ceit, as a leading research and development center for industry, dramatically increases the competitive strength of its clients by acting as a key link between science and industry.
Advice for obtaining public funds
The Ceit Commercial Department offers its clients a personalized advisory and support service to obtain public aid (loans, grants, etc.) that is used for the co-financing of research and development projects, application of tax deductions from that R&D projects benefit, etc.
In addition, Ceit's European Projects Office (OPE) has the necessary knowledge to guarantee the adequate preparation and management of European projects of the Horizon 2020 Funding Framework Program, in order for them to obtain greater Community funding.
Training that complements research
The scientific excellence pursued by Ceit is complemented by training young doctoral students and publishing articles in prestigious international journals, offering companies, through research and development projects, intellectual property that has an impact on improving their competitiveness.
This sum of factors makes Ceit an attractive and profitable research partner.