Ceit Alliances

Tecnun (The Engineering School of the University of Navarra) promoted the creation of Ceit in 1982. Both entities share the facilities at the University of Navarra's San Sebastián Campus and maintain a close collaboration. Ceit offers Tecnun engineering and PhD students an environment in which they carry out world-class applied research. On the other hand, Tecnun represents a unique opportunity for Ceit to meet the best qualified young engineers.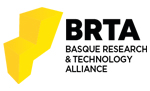 BRTA was created through a collaboration agreement between 16 technology centers and cooperative research centers (CICs) belonging to the Basque Science and Technology Innovation Network and the Basque Government, the Provincial Councils of Álava, Biscay and Guipúzcoa, and Grupo SPRI. The aim of the Basque Research and Technology Alliance is to meet the industrial challenges that the Basque Country faces and compete with leading national and international organizations by undertaking research and technology development. This alliance will be the on the cutting edge of Basque research in Europe and globally.

Ceit is member of Innobasque (Basque Agency for Innovation). It is a private association with strong public support. It was created to coordinate and stimulate innovation in the Basque Country, and to encourage entrepreneurial spirit and creativity.

Ikerbasque, the Basque Science Foundation fostered by the government works to reinforce the local system of science by attracting researchers with international experience.

Ceit and Fomento de San Sebastián, a municipal company dedicated to the promotion and economic and social development of the city, collaborate in projects and activities linked to innovation and the generation of knowledge. The cooperation of both entities has generated the creation of the Bonos Tecnológicos program, the hiring of young researchers and the joint implementation of technological and social projects.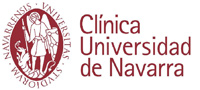 Ceit collaborates with the "Clínica Universidad de Navarra" in R&D + Innovation projects. Researchers, physicians and scientists from multiple biomedical and technological disciplines collaborate through the center of Biomedical Engineering.

Biodonostia, a national and international reference center in health research, based in Donostia-San Sebastián, maximizes translational research. Commitment to innovation in medical and health technologies reverts in an improvement of healthcare. At the same time, the center generates wealth for the country as inventions turn into products. Ceit collaborates with Biodonostia and "Hospital Universitario Donostia" through Biomedical Engineering projects developed as a package.

ADEGI is the Gipuzkoa Entrepreneurs Association. It brings together the region's businessmen and businesswomen, who choose to join as individual members. Ceit is an active member of Adegi, sharing issues of interest with other companies.

Concytec is the institution that governs SINACYT, Peru's National System for Science, Technology and Technological Innovation, and it comprises universities, state research institutions, businesses, associations, and civil society. Ceit is an authorized non-domiciled Center for Scientific Research and Technological Development under Law no. 30309 (Schedule no. 2), in the discipline of Materials Engineering, the sub-area of Materials Engineering and the area of Engineering and Technologies.

Deutsches Zentrum für Luft- und Raumfahrt e.V. is Germany's national aeronautics and space research centre. Ceit and DLR, united by a collaboration agreement, seek solutions to current issues in air traffic, in addition to developing innovation projects that address the future of mobility and transportation in Europe.