Smart grid control
Description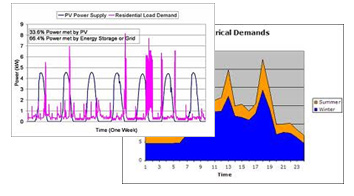 CEIT presents wide experience in the design of control strategies and devices for smart grids. The main features are summarised below:
Electronic design:

Development of control boards based on DSPs and hibrid systems (DSPs and FPGAs).

Design of multi-port boards to acquire A/D signals.

Broad experience using Pspice and Orcad software.

Control Strategies:

Development, simulation and implementation of conventional and advanced general purpose control strategies:
• PID, feedback linearization, backstepping, sliding mode control…

Design of strategies for the management of electrical networks.
• Distributed generation control
• Distributed loads control.

Industrial communication strategies oriented to energy management.