TXT-diseño_comportamiento_mecanico-esbf
EBSF
European Bus System of the Future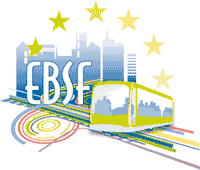 Proyect Overview
Financed by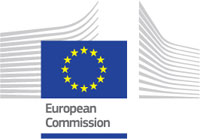 Número de expediente: 218647
Programa: 7th Framework Programme
Partners
Coordinator: UITP, International Association for Public Transport.
Partners: ACTIA, ASSTRA, ATAC ROMA, ATM, ATV VERONA, BERENDS-CONSULT, BIS BREMERHAVEN, BKV, BREMERHAVEN BUS, CEIT-IK4,CERTU, CHALMERS, CRF, CRTM, D'APPOLONIA, DICEA, DIGIGROUP, EVOBUS/MERCEDES, FIT CONSULTING, FRAUNHOFER, HOGIA, HÜBNER, IFSTTAR, INEO SYSTRANS, INIT, IVECO IRISBUS, LES TRANSPORTS, L'URBANISME ET LES CONSTRUCTIONS, MAN, NANTES MÉTROPOLE, PE INTERNATIONAL, PILOTFISH, RATB, RATP, SCANIA, TEC, TEKIA, TIS, TRANSYT UPM, UITP, UNEW, UNIVERSITY OF ROME 3, UTP, VASTTRAFFIKGOTHENBURG, VDV, VERI, VOLVO, VULTRON.
Summary
EBSF aimed at developing a new generation of urban bus system adapted to the specificities of European cities. EBSF acted therefore as a driver to increase the attractiveness and raise the image of bus systems in urban and suburban areas, by means of developing new technologies on vehicles and infrastructure in combination with operational best practices, and testing them in real operational scenario within eight European cities.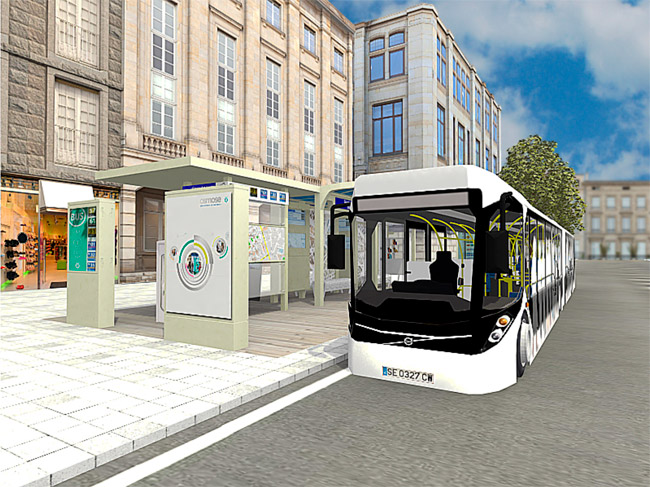 Through the application of a "system approach", which looks to vehicle, infrastructure and operation as a whole, the project aimed at setting up innovative high quality buses operating in the new generation of urban bus networks in Europe. This system approach also reflects the functional integration of the main bus system stakeholders: the organizing authorities and the municipalities, the operators and the bus manufacturing industry.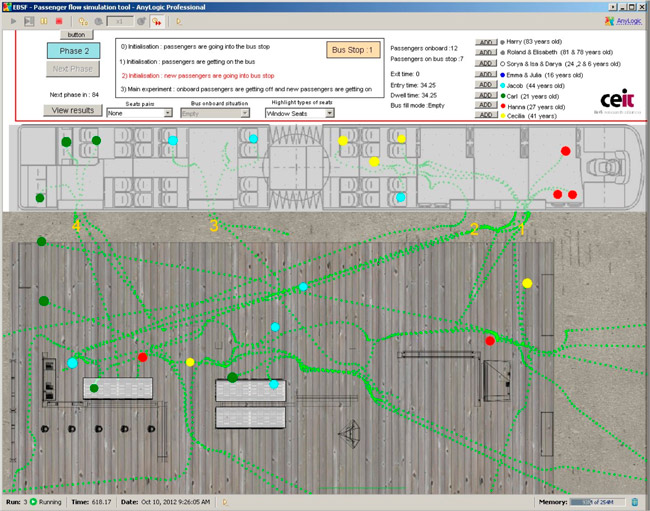 Ceit's role in the project
CEIT-IK4 contribution focused on the development of new vehicle architectures to improve both the access of the passenger to the vehicle and the movement inside the vehicle. The main target was to reduce the waiting time at the bus stop.
To this end CEIT-IK4 developed a simulator, which reproduces the passengers' movement while accessing the vehicle and once inside it. Specific models representing different typologies of passengers (elder people, young boys, middle age women and men …) have been developed, therefore modelling the attitude of such people in taking and moving inside the bus, also taking into account the urban context where they live. Such simulator has been validated through a mock-up, by involving 200 people, asking them to enter, exit and move into be bus, and comparing the movie taken of their movement to the results of the simulations. Such simulator has been used by MAN to test different dimensions for a fifth rear door to be implemented in its prototype for the Budapest Use Case, and by VOLVO to the Gothenburg Use Case for a bus with central driver position sited between the front wheels, folding seats and a double-wide door in the front of the bus. In addition, the simulation tool (BPST) has been enhanced with simulation of complete bus lines and the simulation of passenger behaviour at the bus stop.
Although BPST simulates passenger movement just in the horizontal plane, simulations take into account richer semantic information than purely 2D such as the presence of steps and particular behaviours like queuing, seating, standing, ticket validation, etc.