AIOSAT
Autonomous Indoor Outdoor Safety Tracking system
Financed by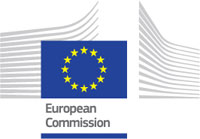 Programa: HORIZON2020
Grant agreement ID: 776425
Partners
Ceit (Coordinador)

ECOLE ROYALE MILITAIRE - KONINKLIJKE MILITAIRE SCHOOL

INTEGRASYS SA

Inertia Technology B.V.

STICHTING SAXION

HULPVERLENINGSZONE CENTRUM (OOST-VLAANDEREN)

VEILIGHEIDSREGIO TWENTE
Summary
The objective of AIOSAT (Autonomous Indoor & Outdoor Safety Tracking System) is to progress beyond the state of the art by defining the AIOSAT concept that aims to overcome aforementioned limitations of GNSS usage in rescue interventions. For this purpose, GNSS positions are enhanced with EGNOS and fused with position information inferred from Pedestrian Dead Reckoning and Ultra Wide Band ranging data.
The main paths to the goal will be to define 1) the end-user requirements for the AIOSAT system, 2) the Advanced Positioning Subsystem 3) the Communications Subsystem 4) the tracking and alerting (TA) application and, 5) build an integrated prototype system validated during field tests.
The dissemination and use of the project outcomes are the ultimate objective. Therefore, in order to use and spread the knowledge acquired, a set of concrete, quantitative and customized activities is planned.
The main strengths of the AIOSAT consortium are threefold.1) It is composed of world class organizations with extensive and successful prior experience in the research topics related to the technologies employed. 2) The consortium involves two end-users, a technology provider, a university, a university-level military academy and two SMEs aiming at exploiting the project results as subsystem integrators, software and service providers. And 3), last but not least, the small consortium size avoids inefficiencies and work overhead typical for larger projects.
Ceit's role in the project
Ceit is the management, technical, financial and IPR coordinator of the project.
Technically, Ceit is responsible for the GNSS algorithm based on Galileo enhancement of the outdoor geolocalization. For that, the integrity of the signal should be improved by the use of EDAS/EGNOS and software dedicated modules for the transitions from outdoor to indoor or mixed conditions.
Moreover, the integration of the system, on HW and synchronization is also on the duties of Ceit-IK4, as coordinator of the project.