IDEN
Innovative Distributed Electrical Network
Financed by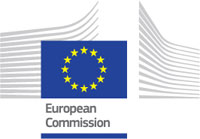 Program: H2020-EU.3.4.5.2. - IADP Regional Aircraft
Grant agreement ID:821328
Partners
BLU Electronic, SRL

Ceit

TECNALIA Research & Innovation

University of Nottingham
Summary
With the introduction of the more electric aircraft, greater emphasis is being placed on aircraft electric power generation and distribution system (EPGDS) architecture owing to increased power demands and higher efficiency needs, and similarly there is greater interest in using electrical power for more flight critical applications.
The above conditions and the steady drive to reduce weight, increase reliability and reduce maintenance require new approaches to aircraft electrical supply generation and distribution that is intelligently managed in order to maximize efficiency and ensure safe aircraft operation under all conditions.
The prime aim of the project is to design, develop and test an innovative primary & secondary electrical distribution network for regional A/C based on state-of-the-art power semiconductors and enhanced electrical energy management (E2-EM).
The EPGDS being designed is comprised of two primary power centers, four secondary distribution units, two AC/DC converters, solid-state-based contactor/breakers and externally provided system supervisor & DC/DC converter interface between HV & LV primary bus bars.
The system will be designed to interface with the REG Iron Bird facilities.
The design of each LRU will be based upon state-of-the-art power semiconductor devices, innovative circuit topologies and embedded intelligence.
A foundation stone of the EPGDS system is the effective modeling of each of the LRUs and the overall system to enable the investigation of diverse operating conditions, permit verification of correct functionality and highlight any deficiencies at an early stage. In addition, it will permit the use of automatic code generation for each LRU-embedded controller.
All designs will take into account the specification requirements for aviation equipment in order to facilitate future development for production & certification. Thermal, vibration and EMC surveys of key elements will be performed.
Ceit's role in the project
Ceit´s role in the IDEN project is focused on the design, development and delivery of two bidirectional AC-DC power converters, which will be responsible for the high voltage bus generation in the electrical distribution network of the Iron Bird test bench. These AC-DC converters will actively control the electrical energy derived from the two aircraft electrical generators and transmitted to the whole distribution network and they will efficiently respond to any possible load consumption variation in the aircraft's simulated electrical network.