Basque [Beta]
English [Beta]
español
On board recycling
Ceit is leading a project that will recycle the waste generated on airplanes by valorizing organic waste, reducing wastewater and minimizing their carbon footprint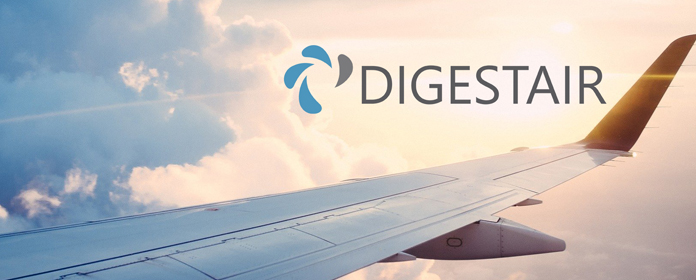 The problem of waste on commercial flights, especially long-haul ones, is one that airlines have not managed to solve. These flights generate a mixture of wastewater, catering waste, plastic waste and other types of waste.
Ceit, a member of the BRTA alliance, is aware of the need to find a more sustainable solution to this problem and is working on the European project Digestair. The project's goal is to develop a highly advanced and compact anaerobic digester, which will allow waste recovery to take place on board as well as reduce wastewater and minimize the carbon footprint of commercial flights.
Anaerobic digestion is a process in which different groups of microorganisms help decompose organic matter into simpler compounds. Those compounds are transformed into volatile fatty acids, which are consumed by microorganisms that produce methane and carbon dioxide. All these processes take place simultaneously in the digester.
This digester, which will treat catering waste, kitchen waste and waste water from toilets, will be located in the aircraft's hold, replacing the current waste storage tanks. The digester will meet the standards set by the civil aviation authorities with regard to materials and safety and comply with the World Health Organization's guidelines on hygiene, sanitation and catering on aircraft.
The system that Ceit researchers are developing will decrease the waste generated on board by between 50 and 70% for short, medium and long-haul flights. It will also convert the biogas emissions released by the anaerobic digester into energy and heat.
This European project is part of the Horizon 2020 CleanSky2 initiative and will run for two years. Ceit is leading the project and will be working closely with project partners CITD (a Spanish engineering firm) and Fraunhofer (Germany) and has a development period of 24 months. The advances made by Digestair will also be applicable to similar scenarios, such as transport ships or cruise ships.