TITLE_Sala-Prensa_Noticias-eventos
Back Artificial intelligence to optimise organic wastewater compounds
Artificial intelligence to optimise organic wastewater compounds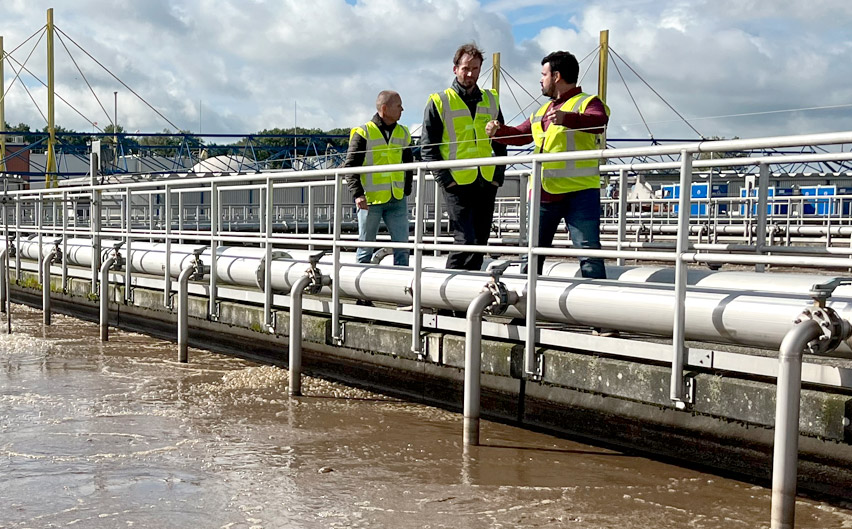 Ceit is coordinating the European Darrow project to develop an artificial intelligence-based solution that would enable wastewater treatment plants to be more independent and energy efficient.
In addition to coordinating the project, the technology centre will be taking charge of developing digital twins to recommend to operators the most efficient way of managing wastewater treatment plants at any given time.
The project, which was launched in September, is a pioneering European initiative to develop digitalisation and artificial intelligence-based solutions for the wastewater sector.
The wastewater sector is facing a major necessary transformation. Current challenges such as the scarcity of water, climate change and energy transition mean that energy efficiency and the recovery of resources have become priority issues for this industry. The new objective not only involves obtaining clean, safe water, but also using this process to generate resources.
Indeed, according to Eurostat data, organic compounds present in wastewater could supply around 13% of demand for fertilising nutrients and generate electricity for 25 million homes a year in the EU. To this end, wastewater treatment plants (WWTPs) are changing their approach, and those plants that have traditionally been devoted only to treatment are now being transformed into water resource recovery facilities (WRRFs).
Within this scenario, the Data Analysis and Information Management group at the Ceit, Technology Centre, a member of the Basque Research and Technology Alliance (BRTA), is heading the European DARROW project with a view to developing an artificial intelligence-based solution to optimise water resource recovery, ensuring that wastewater treatment plants become more independent and energy efficient.
Specifically, the project attempts to transform current wastewater treatment plants (WWTPs) into water resource recovery facilities (WRRFs). To meet this objective, the data generated within the framework of the project at these facilities will be compiled and exploited in order to develop a set of artificial intelligence-based software tools.
Thanks to this new system, data quality should on the one hand be improved and increased by anticipating any possible anomalies and, on the other, recommendations will be obtained to optimise plant operation via real-time controllers and digital twins, among other technologies.
The system will be installed at the Tilburg wastewater treatment plant, one of the largest water recovery facilities in the Netherlands. Specifically, the project will locally optimise the two most critical treatment units within this plant – namely, secondary treatment and anaerobic digestion – while at the same time ensuring the overall efficiency of the entire plant.
With a view to the future, it is expected that, in comparison to other conventional water treatment plants, the Tilburg plant can reduce energy consumption and greenhouse effect gas emissions by 20%, improve the quality of treated water by 5% and increase the recovery of phosphorus via biological means by 50%.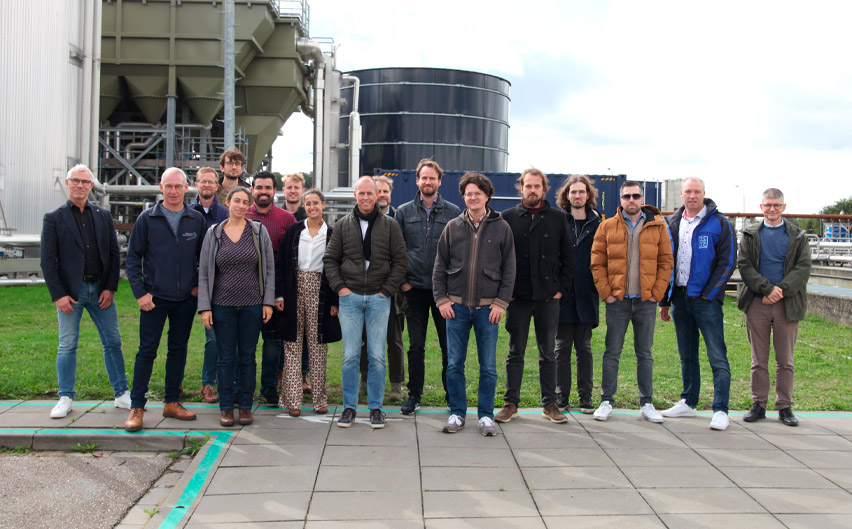 Pioneer in digitalisation of the wastewater sector
In addition to coordinating the project, the Ceit Technology Centre will be developing digital twins – virtual models that accurately reproduce a physical model – that are specific for wastewater treatment plants. The aim is to provide operators with a useful tool that recommends them the most efficient way of managing the facility in any situation – both for local treatment and from a global standpoint regarding the entire plant.
The project, which will be of 42 months' duration, was launched in September with the first meeting of the partner consortium taking place at the Tilburg plant (Netherlands) where the system will be installed. Over this period, partners will be attempting to take an interdisciplinary approach towards developing flexible, adaptable and modular data-based technology that can be set in motion internationally and transform the way of treating water.
"It's essential that we manage to develop reliable and explainable AI. That's why our system will not only offer recommendations, but also an understandable explanation about why that recommendation has been made", Ion Irizar, the project coordinator, explains. Likewise, he specifies that "DARROW needs to be conceived as a user-focused solution, meaning it's important that plant operators actively take part in the process - not only as validators of the system, but also during the development process".
The initiative involves eight partners from four European countries: Ceit (Spain) as project coordinator; Universiteit Gent, Interurniversitair Micro-electronica Centrum, Vlaamse Instelling Voor Technologisch Onderzoek and Cobalt Water EU (Belgium); Waterschap de Dommel and Royal HaskoningDHV (Netherlands) and the European Science Communication Institute (ESCI), located in Germany.