TXT-biodispositivos_mems-aecc
AECC project against childhood cancer
Optimization of chemotherapy in pediatric bone sarcomas using lipid nanoparticles
Financed by: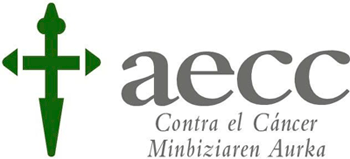 AECC and Ram Bhavnani Award
Partners
Clínica Universidad de Navarra

CBIO

Ceit-IK4

Facultad de Farmacia (UNAV)

Tecnun-Escuela de Ingenieros
Summary
Bone sarcomas are a major cause of illness and death in children, and despite treatment with surgery and chemotherapy, overall survival has not improved substantially in recent years, specifically for metastatic tumors. Therefore, new complementary therapeutic strategies specifically directed against the tumor are required, which improve the results of conventional treatments and decrease their toxicity.
In this project, the use of cytostatics, both conventional (methotrexate, adriamycin) and new (edelfosine), encapsulated in lipid nanoparticles is proposed. It is intended to demonstrate the efficacy of these nanomedicines in the treatment of osteosarcoma, as well as in the inhibition of possible metastases developed during the course of the disease. For this, the design, development and in vitro and in vivo evaluation of these nanoparticles will be carried out, as well as a microfluidic device that allows in vitro tests to be carried out under dynamic flow conditions in a controlled environment.
Objectives of the project
The overall objective of the project is the design, development and evaluation in vitro and in vivo; in mice of lipid nanoparticles that contain different anti-tumor drugs, in order to direct the cytostatics to the tumor focus, evading the different natural barriers and favoring their controlled release and progressive in the tumor environment. In this way, it would be possible to reduce the dose of drug necessary for the treatment of the tumor and with it a lower systemic toxicity than with conventional treatment.
To achieve the main objective, the following partial objectives are established:
Design, formulation and characterization of lipid nanotransporters consisting of different biocompatible and biodegradable lipid materials in order to optimize drug encapsulation.

Design and manufacture of a microfluidic platform manufactured by microfabrication techniques for the analysis and testing of drugs encapsulated in nanoparticles under dynamic flow conditions and in a controlled environment.

In vitro study of nanomedicines developed in the course of the project using the designed microfluidic platform.

Evaluation of the internalization, efficacy and proapoptotic effect of lipid nanoparticles in different human osteosarcoma cell lines.

Study of the pharmacokinetics, biodistribution in the body and toxicity of lipid nanoparticles, as well as their efficacy in orthotopic and metastatic murine models of osteosarcoma