Power converters
Description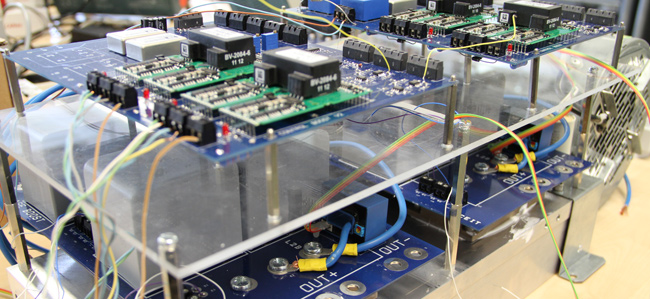 CEIT presents wide experience in the design of customized power converters. The main features are summarised below:
Topologies:

AC-DC-AC: Bidirectional systems.

Direct AC-AC: Matrix converters.

DC-DC: Hard and Soft switching strategies oriented to high frequency converters.

Power converters oriented to control levitation systems.

Control Strategies:

Development of new modulation and commutation strategies in order to reduce losses.

Strategies oriented to both current and voltage control.

Thermal management: the group has experience with "finite element" development tools like Flux, Solid Works and Fluent.