TXT-sistemas_electronicos_comunicaciones-mobnet
MOBNET

Proyect Overview
Financed by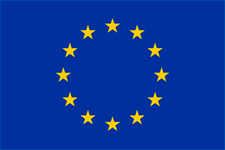 Número de expediente: grant agreement No 687338
Call: H2020-Galileo-2015-1
Programa: This project has received funding from the European Union's Horizon 2020 research and innovation programme.
Agencia: European Global Navigation Satellite Systems Agency (GSA).
Partners
Ceit-IK4

Delft Dynamics B.V. (Netherlands)

NavPos Systems GmbH (Germany)

ORBITAL Critical Systems (Spain)

SGSP (Szkoła Główna Służby Pożarniczej), Poland.
Summary
The main objective of MOBNET is to locate isolated victims during natural disasters and situations of emergency such as earthquakes, hurricanes or large snowstorms. MOBNET will also help first responder services to find lost people in general. To that end, the use of EGNSS (both Galileo early services and EGNOS) and DCT (Digital Cellular Technologies) plays a key role in situations where it is difficult, dangerous or even impossible to access the affected areas. MOBNET will be designed and built as a reduced SWaP, on-board payload for a UAV.
Ceit's role in the project
Ceit-IK4 is in charge of the development of the DCT (Digital Communication Tecnologies) subsystem. This subsystem is the responsible of detecting GSM signals and using them to locate the mobile phone of victims of debris or other natural or man-made disasters.
This subsystem is able to receive, decode and decrypt GSM signals, and calculate the ranging estimates necessaries to perform the positioning of the mobile phone. Therefore, the DCT subsystem is able to work in the most common frequency bands operated within this standard: GSM-900, GSM-1800 and GSM-1900]. Furthermore, this subsystem is able to work as a GSM BTS (Base Transceiver Station) and to receive and send SMS (short messages).