TXT-agua_residuos-opti-vfa
OPTI-VFA
Novel monitoring and process control system for efficient production of VFA and biogas in anaerobic digestion plant
Financed by: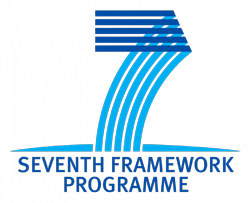 File reference number: GA-606096
Program: FP7
Partners
Teknologian tutkimuskeskus VTT Oy (Finland)(Coordinador)

Optomesures (France)

RITA INVEST OY (Finland)

MTT MULTANTIV OY (Finland)

MONDRAGON SISTEMAS DE INFORMACION SOCIEDAD COOPERATIVA (Spain)

Maris Projects B.V. (Netherlands)

TECHNISCHE UNIVERSITEIT DELFT (Netherlands)

ASOCIACION CENTRO TECNOLOGICO Ceit-IK4 (Spain)

ATTERO BV (Netherlands)
Summary
The objective of this project was the development of a low-cost pre-industrial prototype for online measurements of Volatile Fatty Acids, both total and in its different forms (Acetic, propionic, butyric acid, etc.). The final prototype consists of a fiber optic mid-infrared spectrometer, consisting of two arms connected with interferometers and Fabry-Perot detectors. Once built, the measurement equipment was validated first in a laboratory scale anaerobic reactor and then in a real plant.
Ceit's role in the project
The role of Ceit was developed as an automatic control solution for anaerobic digesters that, combining the measurements of this prototype with measured measurements of biogas flow, maximizing instantaneous methane production without compromising process stability. The control solution was first used by simulation and then installed and validated in a laboratory scale anaerobic digester.